Dear Friends
Happy New Year 2022!!
We're still 'doing the stuff'
Here's hoping that you are already seeing promising signs of upgrades and improvements in all areas of your life in this new year.  Although DPM is still fully alive and doing well, most of our communications have shifted to blog posts and a new website (www.ALC.one) which I'll explain below.  We're still sharing Jesus and being about our Father's business, loving His presence and giving Him away.  Fanning the flames of love for God in the hungry hearts of His people is still a very big part of what we do. 
Helping the poor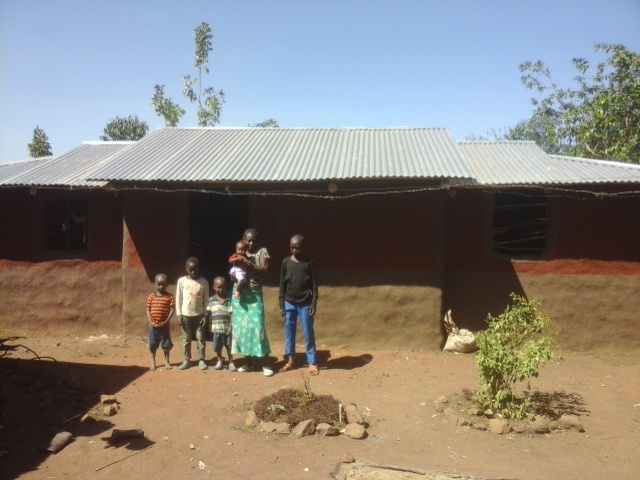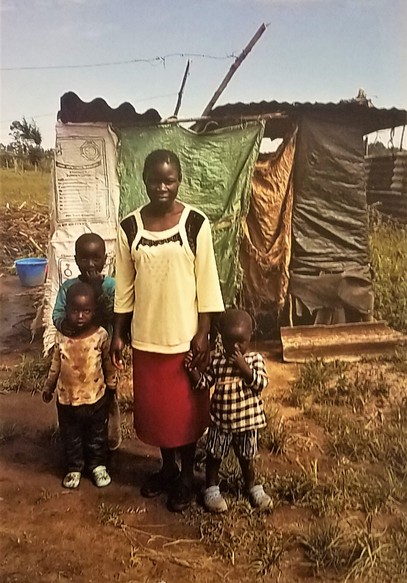 Helping the poor remains a high value to us.  In fact, in the last couple of years we've been partnering with Noel & Mieke Alexander's ministry Love Mercy, in building widow's houses in Kenya.  For $750, a decent house gets built, including wood and adobe walls with a corrugated steel roof… usually about 12' x 15' divided into 3 rooms… sometimes larger depending on their family size.  The pic on the left is the place Widow Jane and her children lived before getting her house… and the pic on the right is Widow Louise' finished house.  Can you imagine what they feel!?!?  Seeing the widows' smiles and knowing where they came from, to what they're moving into, is a great joy to us!!  If your heart is so moved, we'd be glad to connect you.  
New emphasis for us in last 2 – 5 years
Even though the nature and character of God never changes, His emphasis surely does.  That's easy to see in Biblical history and I'm sure that each of us can see that in our own personal history.  Well, there has been an awakening and transition in our hearts to pursue the Heavenly realm… the other and greater part of every believer's being.  In a few words, we're learning to live the 'ascended life'… discovering what it means to live 'above the line'… the 'line' that some might say separates Heaven and earth.  The short of it, goes something like this:
'Elevator speech' 
"For 2000 years Christians have tried to live our best life as earth-based humans.  We knew there was a Heaven… but we had very little experience with it… or encounter in it.  Even though the largest and most consequential part of our being – our spirit – is already 'seated in Heaven', most people had no faith that they'll experience Heaven until after our 'ticker' stops.  In a sad and strange way, that mentality makes death our 'savior'.  Hmm.
But in Jn 17:24, Jesus longs for us to "be with Him where He is, so that He could show us His glory".  So where is He?  In Jn 3:12, He referred to Himself, saying, "I am in Heaven."  Literally, He was on earth AND in Heaven simultaneously.  And the message is that He wants us to learn to live in these dual realities equally well, like Him… after all, He's the Pattern Son.
We all believe this, because it's in the Scriptures.  But we haven't practiced it well.   We still pray as earthlings.  "Will you rend the Heavens and come down"… "We invite You to our meeting this morning"… "Let's pray for the Lord to come"… "Let's ask Holy Spirit to come to our revival next weekend", etc.   All of those common prayers locate us squarely on earth versus in Heaven.  Question: How would those prayers change if we really believed that we were "seated in Heavenly places"?
We're finding much grace to experience Heavenly things that were normally put off until the 'millennium'… or until after death. We've had more Heavenly experiences in the last couple of years than in all the rest of our lives.  Scripture has come alive like never before.  And the realities of relationship with God have been enhanced exponentially.  And boy, is it a ton of fun!"
End of 'elevator speech'
Well… people of similar passion began rallying and experiencing a deep hunger for more.  So, we began regular meetings and established a banner of Ascended Life Community (ALC).  Not only is there local momentum, but in regional pockets around the US, people are rallying around this theme.  We're confident this theme will become a common part of Christian experience in the future.  It has inspired us to radical changes in perspectives, mindsets, prayer posture, vocabulary, spiritual experience… and much more. 
http://www.ALC.one
In our growth, we've discovered many resources and are accruing stories and insights, etc.  So www.ALC.one has become our new ministry web-home and the place to find tons of resources, such as: books, blog posts, articles, music, podcasts, a searchable video channel, stories, events, etc.
Change of ages
If you hang around us very long you'll hear us comment that the globe is entering a brand new age in history.  There have been several epic age changes in Biblical history.  And interestingly, in every change of ages, God institutes a very different mode of operation between man and God.  Consider: Do you think you would have recognized and caught the age change if you had lived 2000 years ago; the transition from Judaism to Christianity?  Good question, right?  What if indeed we were in an age change now… would you know how to detect it?  Validate it?  And flow with God's new emphasis?
You may have heard a common prophetic word, believed by many, "God is changing the expression of Christianity in a single generation".  That sounds all fun and exciting… until we realize that it might effect some of my religious 'sacred cows'.   What would I do then?  (Remember the transition 2000 years ago.)  How many God-instituted 'sacred cows' of the OT, got 'sacrificed' on the 'altar' of a "new and living way"?  Did I hear an "Ouch!" of painful relinquishing… or the 'O boy!' of excited adventure.  Food for thought!
Through mankind's history, the central and core values of love for God and walking with God have never changed.  Those have remained constant from Adam, all the way through Abraham and David till Jesus, etc.  But, the external practices of religion surely changed several times in those 4000 years.  And we believe that we're in the exciting throes of another one of those wonderful epic change of ages.
To be sure, the core values of relationship with God, love for His heart and Presence, tenderness of heart, love for our neighbor… those values that we all hallow… are actually enhanced and magnified like never before.  Truly!
Anyway, that is a little update on a new dimension of our journey in the last 3-5 years.  For more, visit our new website.
First ALC Gathering
In Oct 2021 we hosted our first larger-type ALC Gathering in Kansas City… a conference for all those interested in this ascended life theme.  There were overwhelming responses like; "I've found home…" "This is my tribe", etc.  Several things characterize our times together: spontaneous flow, open worship, group participation, prophetic seeing, travel in the Spirit and much more.  It went so well that we're in the planning stage for another ALC Gathering in Nashville this Spring and then again in KC this Fall.
ALC School
Last March we started a twice-monthly online zoom school with sessions focused on exploring this 'ascended life' theme.  These sessions always include group interactions, a teaching topic and activations.
What are others saying about the ascended life?
Since you asked, here's a video of an Oct 2020 sermon by Bill Johnson in which he highlights Jn 3:13 and Rms 12:2 and a few of our ALC themes.  View: 19:15 – 37:30 mins 
Bill Johnson quotes
"Some people call this the ascended life."
"It is my desire that we understand and learn to practice this in the next couple of years." 
"I feel that the difference between praying/living from earth versus praying/living from Heaven is the difference between being a servant and being a son." 
"Some of what we think comes with the return of Christ, comes with the renewed mind of Christ."
Wrap it up
Suffice it to say, that being a son and daughter of God has never been more inspiring.  We're more alive in God than ever… and my basic motivational gifting – being a pioneer – is more engaged than ever in my life.  Despite the gloominess of politics, covid and societal ills, it feels like the future is bright and hope-filled.  It's a proven fact, how you view life determines the way life begins to come to you.  As our perspective becomes more Heavenly-places-filled, the clouds of darkness get exchanged for the Son of Heaven dawning a bright new day.
"The path of the righteous grows brighter and brighter even unto the noon day sun." – Prov 4:18
If you'd like to talk further on these subjects, please view our website first.  It may answer some of your questions.  Then if you'd like to talk, feel free to email.
Our blessings and much love!!
Mark & Debbie Hendrickson
11011 Olive St
Kansas City, MO 64131
_______________________
Dwelling Place Ministries (DPM)
www.dpmkc.org
Ascended Life Community (ALC)
www.ALC.one
Beyond the Map blog
www.marklhen.wordpress.com
Facebook
www.facebook.com/marklhen